Thanksgiving is upon us. Time for delicious side dishes, delectable desserts, and the pièce de résistance: the Thanksgiving Turkey!
Now… If your hands are sweating and your heart is racing at the mere mention of the T-word, then I am talking you!
As a self-proclaimed "Kitchen Crusader" my biggest goal is to help home cooks gain the knowledge and confidence they need to create wonderful dishes that can bring a family closer around the dinner table. And what better chance to share some home-cooked love than on Thanksgiving! BUT if you're intimidated by that giant frozen bird, don't worry…you're not alone and I'm here to help!
Free Printable "Let's Talk Turkey" Guide
You are why I've created a free printable guide to all things Turkey! It is chock-full of my favorite turkey tips and tricks, some basic turkey knowledge that you'll want in your back pocket, and it also includes my recipe for simple, delicious roast turkey that is PERFECT for beginners.
This twelve page digital PDF is a completely FREE download for all friends of Chef Alli's, and contains information on everything from buying to brining to bringing your turkey to the table. The only thing I ask is that you take this information and USE IT!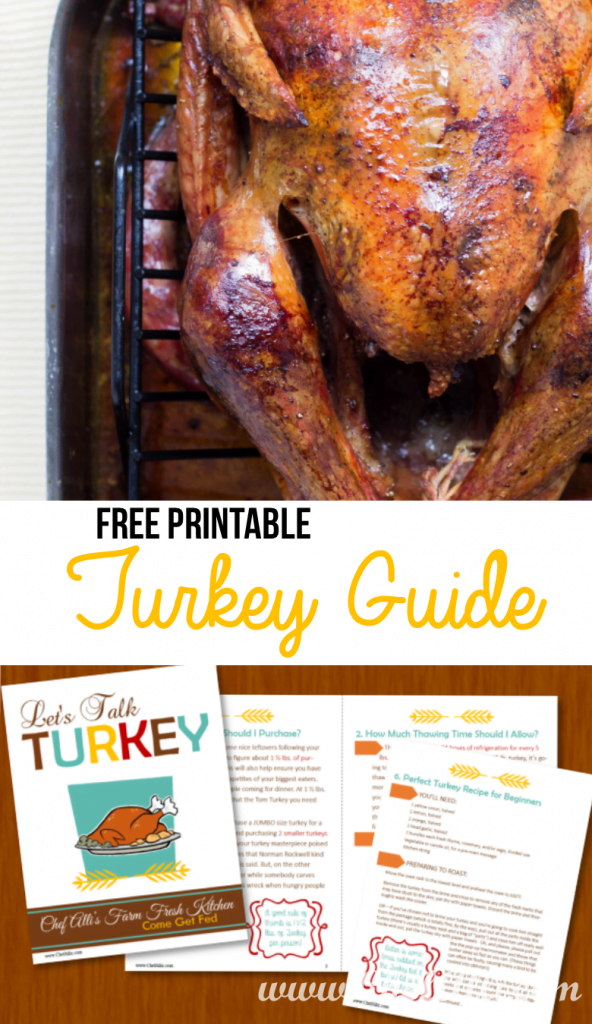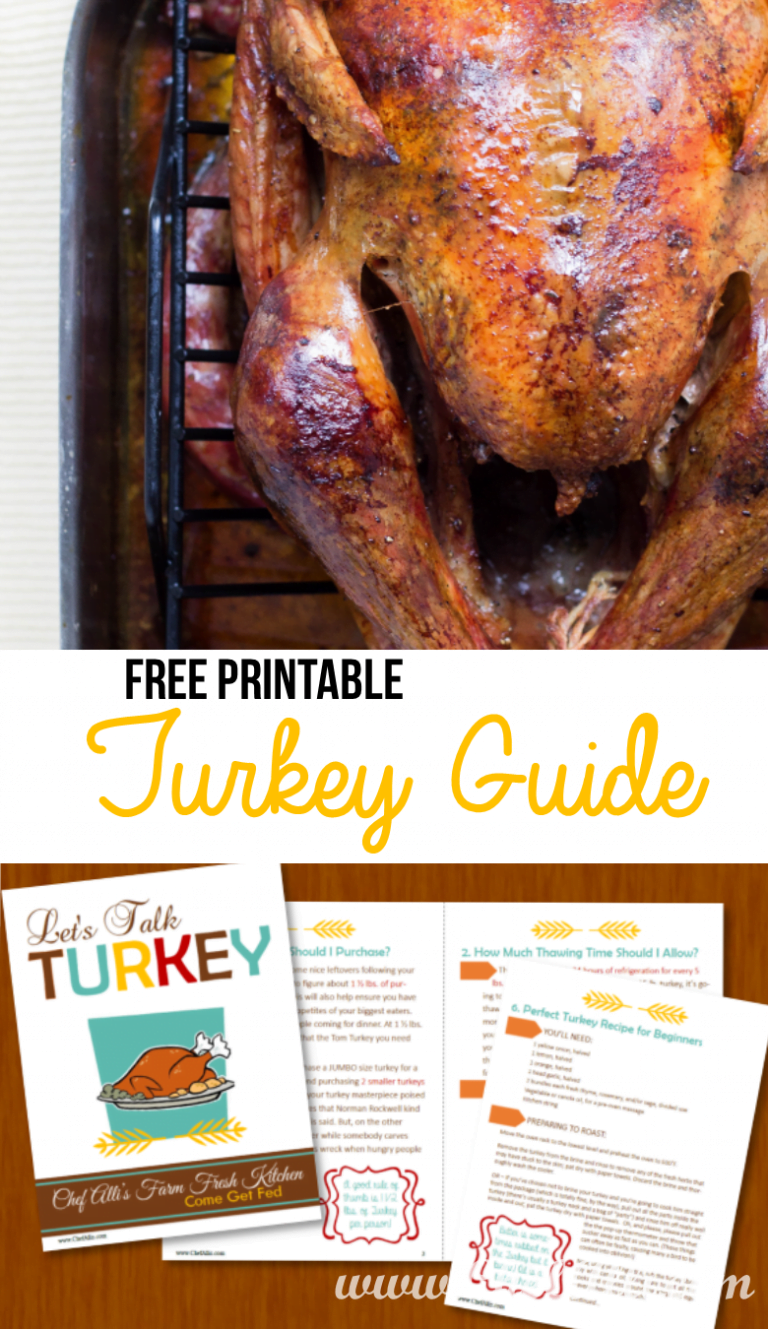 Use it to try your first turkey, or use it to up your turkey game. Use it to impress your mother-in-law or use it to try something new. But whatever you do, use it to bless those you love! Because this year around my Thanksgiving bird, I'm going to be giving thanks for each of you.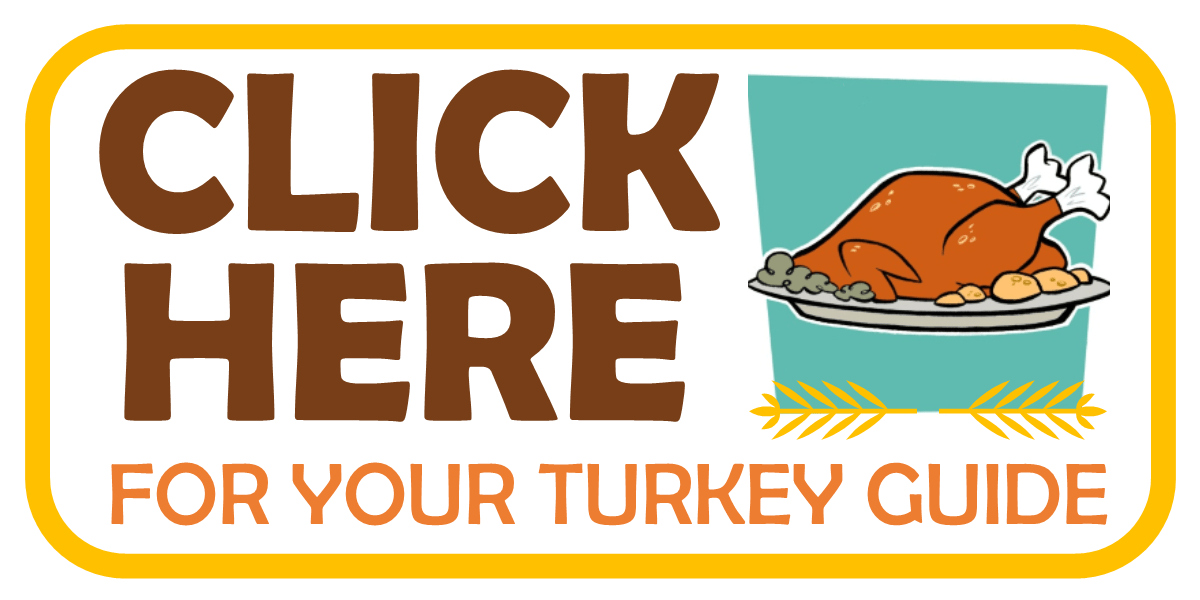 Good Luck and Happy Thanksgiving!
Thank you for welcoming me into your kitchen!
For the online version of that turkey recipe, click here.
For a great turkey and poultry brine recipe (you won't regret it), click here!
Let's Get You Cookin'!
Chef Alli
If you're new to Chef Alli's, welcome! Feel free to explore, comment, and be sure to connect with me on Facebook, Instagram and by subscribing to the blog!