Chef Alli's Keynote Topics
Everywhere she goes, Chef Alli loves to connect with people to stir up a love of farm fresh cooking. Whether it's talking about farm life or sharing cooking strategies that promote health and wellness, Chef Alli knows that building rapport with her audiences is of the utmost importance.
Known for her no-nonsense, just-tell-it-like-it-is approach, Chef Alli is authentic and real, not to mention passionate, always seeking to touch her audiences with just what they expect: whole-hearted messages that resonate with a call to action.
---
Under Pressure?? Let's Make Sure It's Dinner, not YOU
(Electric Pressure Cooking Presentations, Workshops and Private Boot Camps)
At first, Chef Alli was completely skeptical….UNTIL she quickly discovered how electric pressure cooking could completely change the way she made dinner for her family. (Yay! No more overcooked meals from the slow cooker!)
Gone are the days of Grandma's hissing, rattling stove top pressure cooker, and we no longer have to worry about food explosions that wind up covering the kitchen ceiling. Electric pressure cooking is making a huge comeback in popularity due to efficiency, health, flavor, and the reduction of cooking times by up to 70%. Dinner can be ready in as little as 20 minutes (prep time included!) and delicious meats, grains, legumes, pastas, and soups are right at our fingertips. And though this method of cooking can be a little scary at first, it deserves some very serious consideration. Electric pressure cooking is life changing!
---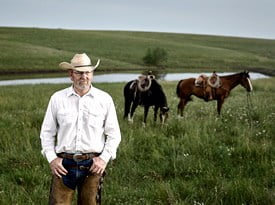 So God Made a Cattleman, and I'm His Wife.
Wait…..How Did That Happen???
Sometimes life events can change your priorities, but they don't have to take away your spirit or your sense of humor. Laugh and be inspired as Chef Alli reminds you how to approach what life hands you with a positive, joyful attitude and how to face challenges with determination by finding the funny that's all around us, if we'll just look for it. She's learned firsthand that God doesn't always give us what we like or want, but He does promise to take care of us…..in ways we can't even begin to imagine.
Growing up, Chef Alli never really cared for life on the farm. The work was never done, and it seemed her Dad was always frustrated and upset. While her girlfriends from town were going boating at the lake or shopping in town, Alli felt as though she was spending an inordinate amount of time butchering chickens with her Grandma and doing boring farm chores with her brother. Though she dreamed of an urban life in an exciting place far, far away, God didn't give her what she wanted; He gave her what she needed: a cattleman! After 25 years of "living the dream," Chef Alli's life as a cattleman's wife has turned into something far better than she ever hoped for.
---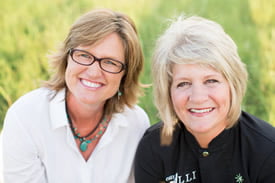 Empower and Encourage Events with Debbie Lyons-Blythe
Amazing things happen on stage when you gather up two crazy women….one an enthusiastic cattle rancher and the other a fired-up chef!
I'm privileged to join my friend Debbie Lyons-Blythe as we take to the back roads of America to share high energy presentations for audiences everywhere. Full of life lessons, laughter, tears, and a good cooking strategy or two, our presentations whole-heartedly reflect why we are so passionate about all things FARMING, FAMILY, RANCHING, and FOOD. Please contact us for more information, and be sure to follow the Empower & Encourage Facebook page for weekly updates.
Empowering and Encouraging Farmers, Ranchers, and Consumers to Connect Around the Dinner Table of Today.
---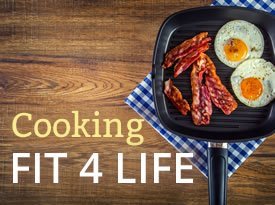 Cooking Fit 4 Life: Smart Strategies that Stir You
A fresh, fun approach to promoting health and wellness that fits the way YOU do life…..and it all starts in the kitchen!
Chef Alli teaches in a delightful and fun way that great taste, nutrition and stream-lined cooking techniques should all gather at the same table. Her presentations are supported by interactive culinary demonstrations and cover all aspects of healthy cooking. Chef Alli also puts strong emphasis on sharing short-cut tips, her favorite "power tools" and strategies that develop kitchen confidence. Join Chef Alli in the kitchen to learn WHY it's so essential to create healthy, speedy meals for busy individuals and families that taste delicious.
If you would like to learn how making a few subtle shifts and simple changes can empower you to supercharge your kitchen, call us at (785) 221-0466. Chef All will motivate your audience to get "stirred up" about Cooking Fit 4 Life by sharing and demonstrating her favorite smart-cook strategies that maximize time, savvy culinary techniques, and tasty recipes.