About Chef Alli – Brand Ambassador
Fun – Real – Passionate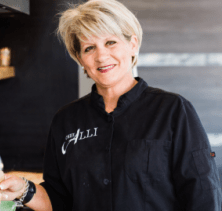 Hey there! I'm Chef Alli, fancy farm wife, mom, speaker, and creator of Chef Alli's Farm Fresh Kitchen. I've been stirring up a love of farm fresh cooking across my home state of Kansas for more than a decade.
Telling the real story of Kansas agriculture and all that goes into growing and raising our food is something I love to share with other Moms. Helping them understand that food is not grown by a factory, but rather by farm families just like mine, is a great opportunity for conversation. These conversations allow Moms the opportunity to learn not just about food and farming, but also science and research. Sharing my personal farm experiences also helps Moms realize they can trust the farmers across our country who grow and raise over 98% of our food.
---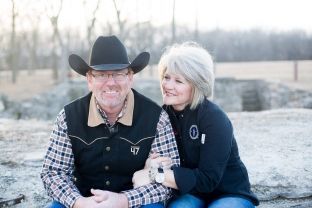 Chef Alli and her husband, Pat, along with their three sons, live in rural NE Kansas where they raise cattle and enjoy country living. Chef Alli is available for speaking engagements, cooking presentations, and ambassador partnerships that align with her mission and her brand. Feel free to give Chef Alli a ring – she would love to connect with you over coffee or to visit by phone.
Chef Alli has built a stellar reputation with her "Farm Fresh Kitchen" concept – as well as a successful track record, helping a variety of enterprises and organizations achieve their marketing goals in creative and sustaining ways.
Chef Alli is a unique brand personality who provides a trusted voice and a defined persona for delivering a consistent message that connects with people everywhere, creating an emotional tie for building brand loyalty. Chef Alli's Farm Fresh Kitchen offers a valuable opportunity to attach a brand to an authentic, engaging, and knowledgeable face and concept for food, cooking, and agricultural campaigns.
"We've worked with Chef Alli as a brand ambassador for many years. She does an excellent job representing Kansas Farm Bureau to not only consumers, but our farm members as well."
– Laton Dowling
Marketing Manager
Kansas Farm Bureau