"The way I see it, my mission as a self-proclaimed Kitchen Crusader is to make certain everyone gets "stirred up" about cooking and food. I am constantly seeking opportunities to connect with home-cooks everywhere, sharing recipes and techniques that will give you the confidence to be victorious in the kitchen." -Chef Alli
Chef Alli teaches in a delightful and fun way that great taste, nutrition, and stream-lined cooking techniques should all gather at the same table. She is authentic, real, and passionate about wholesome cooking. Her presentations are supported by interactive culinary demonstrations and cover all aspects of healthy cooking. Chef Alli also puts a strong emphasis on sharing short-cut tips, her favorite "power tools," and strategies that develop kitchen confidence.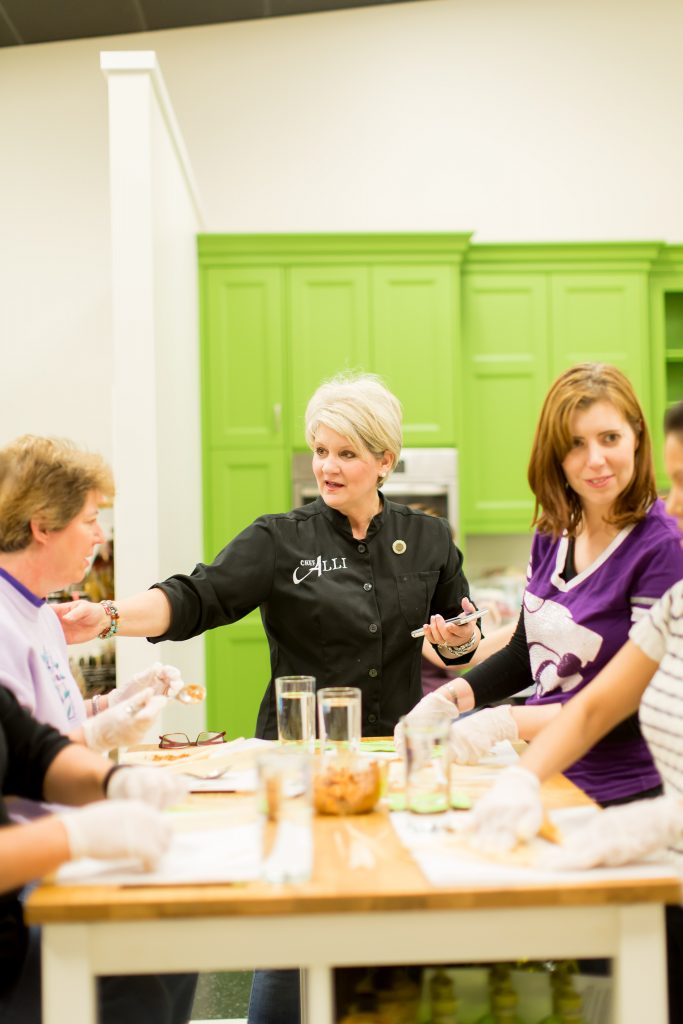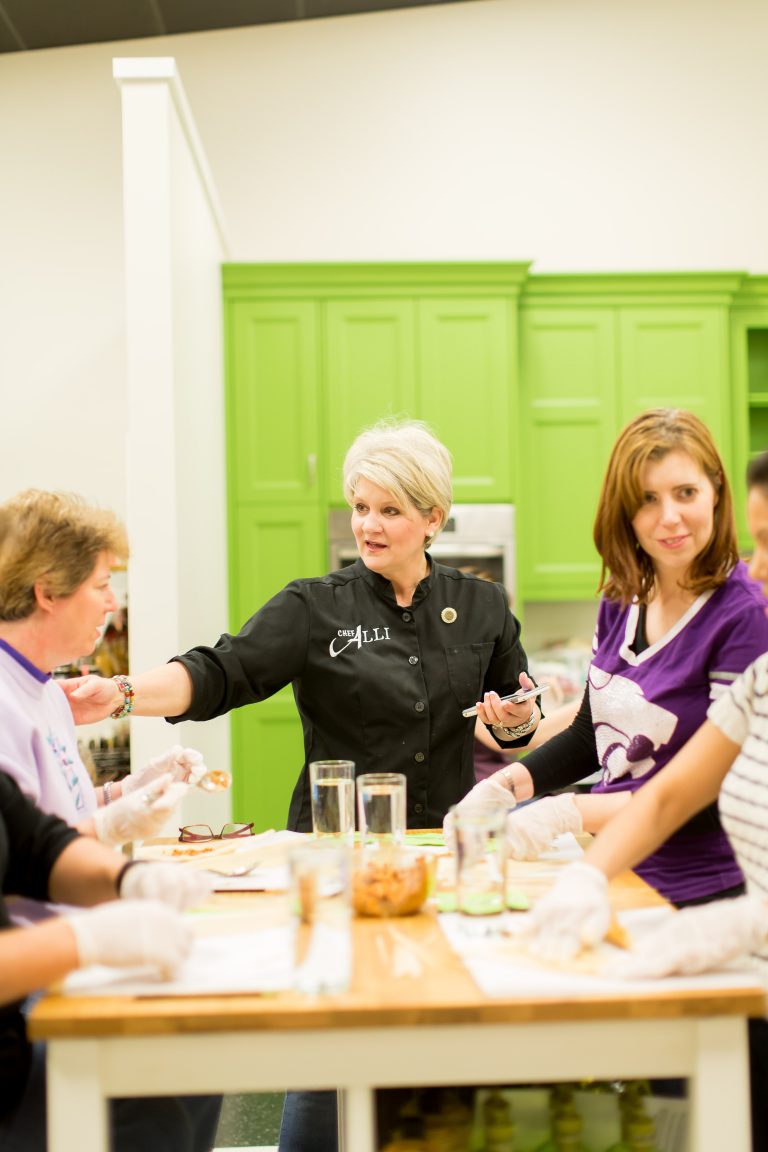 Nobody STIRS an audience like Chef Alli! Passionate about her mission to teach families that healthy cooking of whole foods is essential, Chef Alli immediately resonates with her audiences. A uniquely qualified speaker, Chef Alli brings a distinctive flavor of charm and fun to the platform as she shares meat-and-potatoes insight, combining visual humor and real-life stories to inspire individuals and families to become victorious in the kitchen.
Chef Alli's culinary presentations can be customized for your audience. From private presentations to corporate groups, or at women's conferences, Chef Alli has a presentation that delivers zeal, zest, and zing for your group! Her positive message will inspire your audience to implement the healthy lifestyle changes we all desire. Contact Chef Alli's, Inc. today!
Join Chef Alli in the kitchen to learn WHY it's so essential to create healthy, speedy meals for busy individuals and families that taste delicious.
"We've worked with Chef Alli as a brand ambassador for many years. She does an excellent job representing Kansas Farm Bureau to not only consumers, but our farm members as well."
– Laton Dowling
Marketing Manager
Kansas Farm Bureau