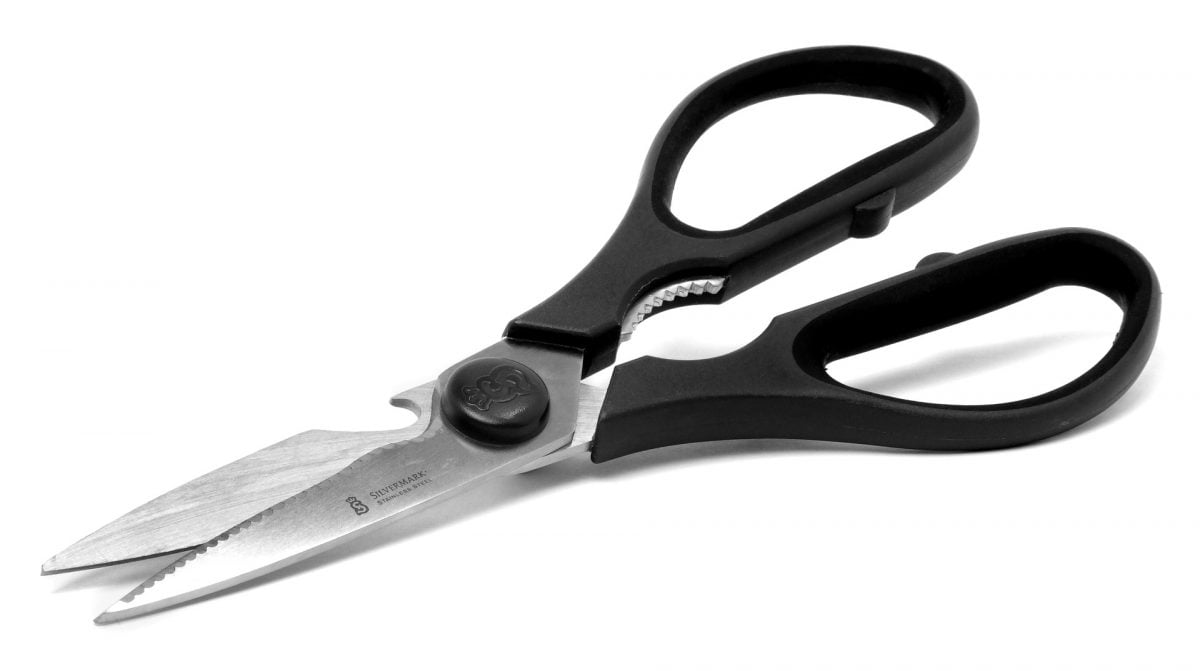 Are you utilizing your kitchen shears
? I love mine! They make small jobs quick and easy. Plus, they are also a great prep tool for kids and can be the first step towards working with knives at a later point. Don't overlook this humble kitchen tool that can tedious little tasks so much more pleasant.
Here are 10 clever uses that I've discovered:
1. Cutting pizza and quesadillas into wedges.
2. Chopping whole tomatoes right in the can.
3. Sectioning a bundle of grapes into small clusters.
4. Cutting up a raw chicken, especially when removing the backbone.
5. Chopping a bundle of scallions. (FYI – start cutting at the green ends, so the root ends can hold each scallion all together!)
6. Cutting shells from raw shrimp.
7. Chopping dried fruits.
8. Snipping and chopping fresh herbs.
9. Chopping raw bacon. (A personal favorite)
10. Trimming pie crust.
Also, when shopping for kitchen shears
, choose a pair that are heavy-duty, come apart for washing, and feel good in your grip. And while you're at it, you may as well grab TWO pair – they are just so handy!
************
Kitchen Shears would be useful for chopping the cilantro, the meat, and the triangles in this Chicken Quesadillas with Chipotle Sauce recipe!
Let's Get You Cookin',
Chef Alli
**This post contains affiliate links, but I only recommend products that I know you'll love!**