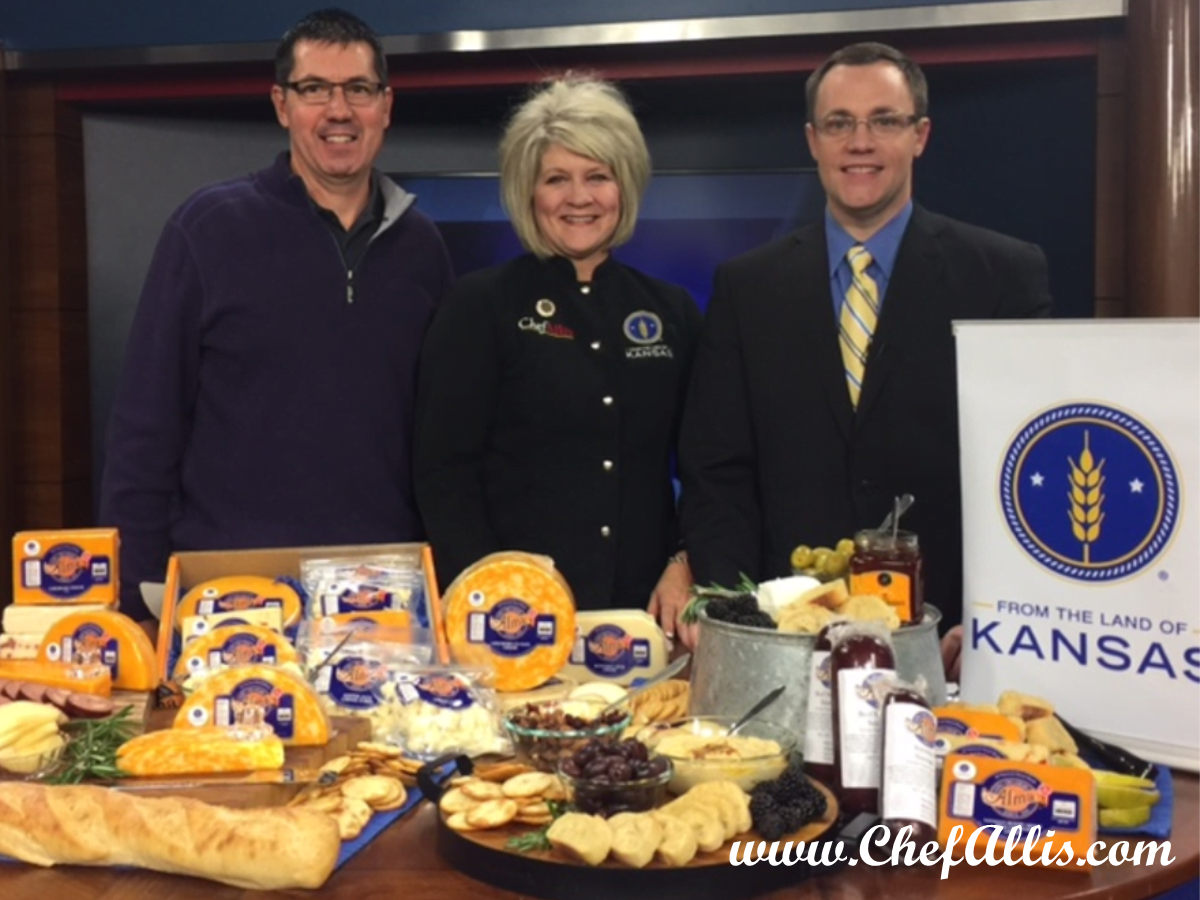 If you're looking for an elegant, crowd-pleasing addition to your holiday party this year, then you may want to consider putting together a charcuterie board…also known as a charcuterie table. Creating the Perfect Holiday Charcuterie is super fun since there are so many delicious and easy options. I am constantly on the look-out for simple charcuterie board ideas, too.
In the French, "charcuterie" (pronounced "shahr-ku-tuh-ree") refers to the art of preparing and assembling cured meats and sausages. A charcuterie board is usually comprised of assorted cheeses and meats, fruity spreads, tangy olives, mustards, fresh and dried fruits, and crunchy breads, such as crostini.
DIY Charcuterie Boards Are So Fun to Assemble – You Can Totally Do It!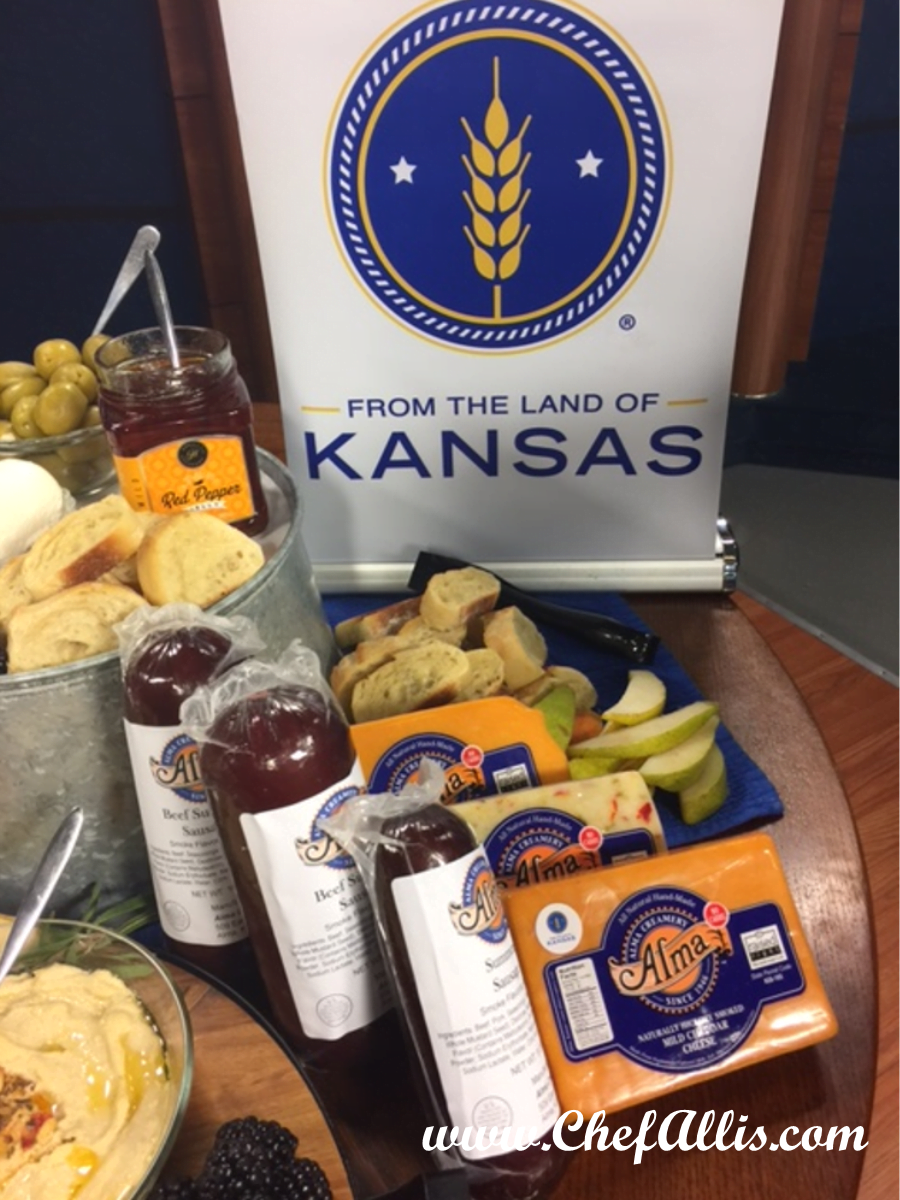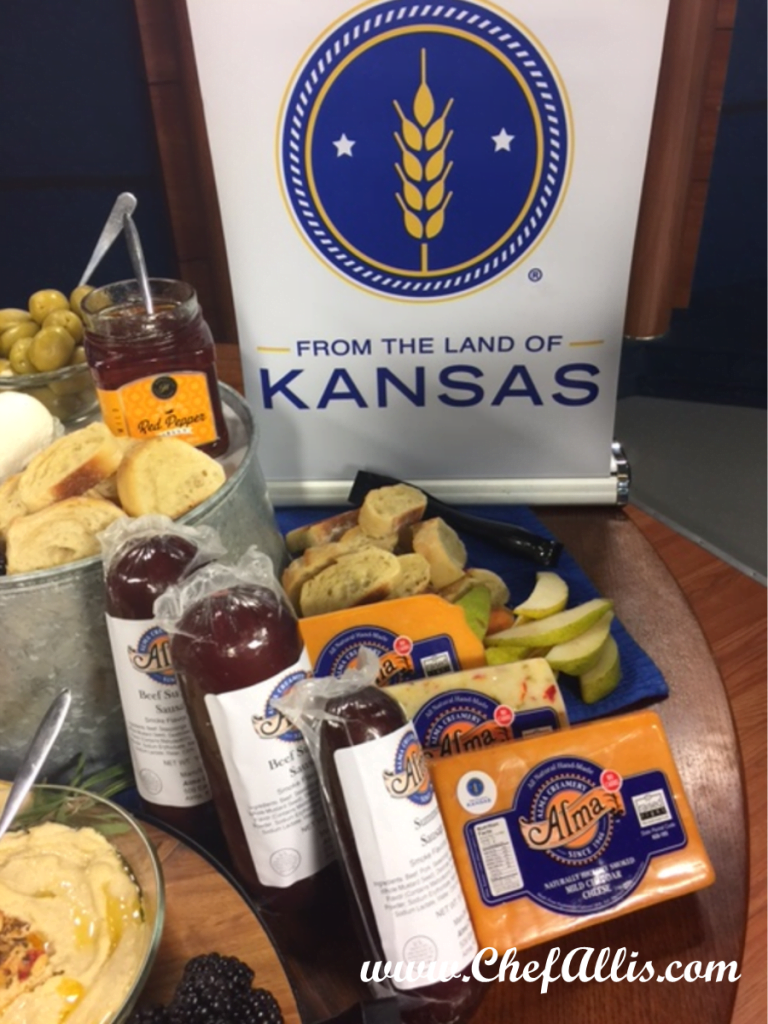 Below are my Secrets to Success for Creating Beautifully Stocked and Crowd-Pleasing Charcuterie Boards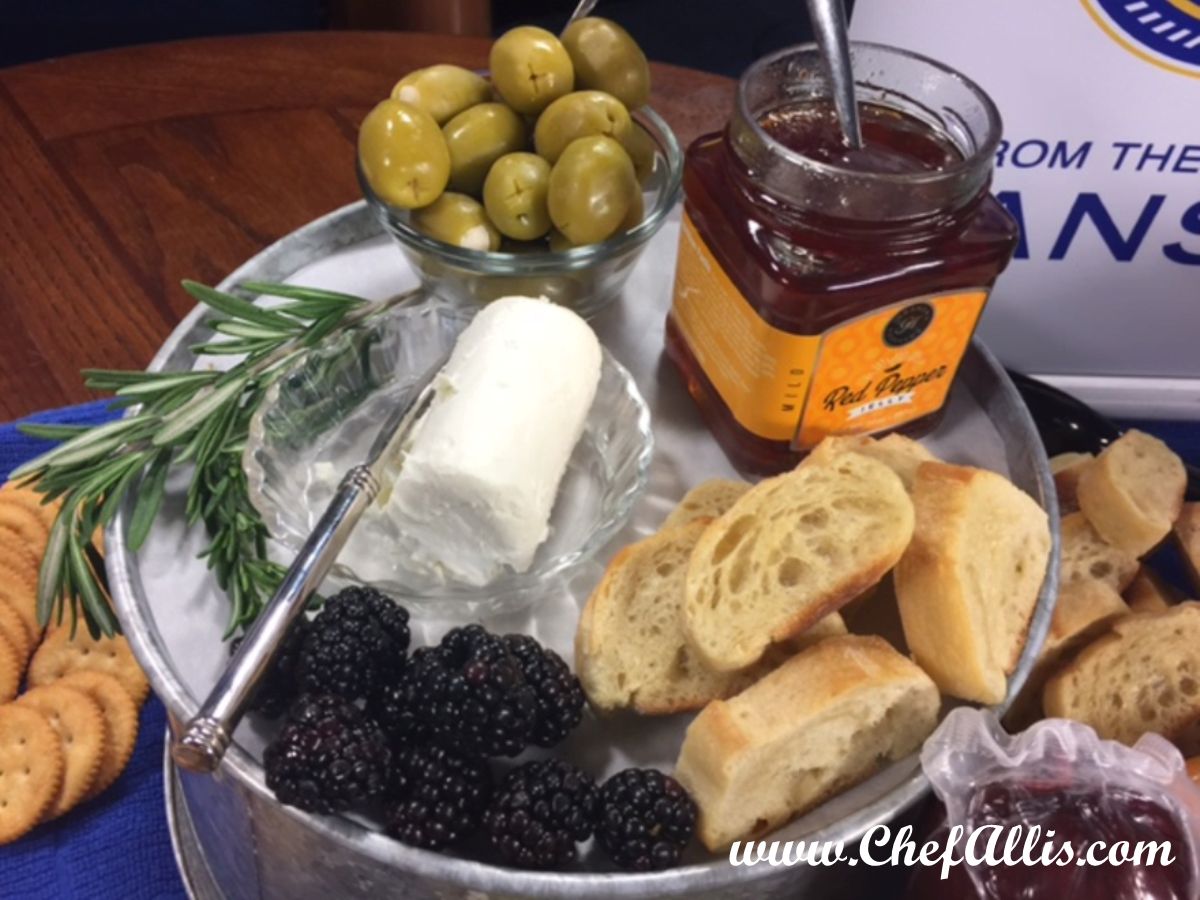 1. Gathering the Goods
First of all, consider your guests. It's important to include ingredients that they will feel comfortable with
Select a variety of flavors and textures that will offer an appetizing selection, but not an overwhelming abundance
Cured or smoked meats, such as jerky, salami, sausage, ham, prosciutto, pepperoni
3-5 Cheeses of varying types, including aged, hard, veined, and soft
An assortment of mustards, jams, jellies
Toasted baguette slices – you can never have too much bread, plus it helps fill up your guests!
Flavored cream cheese or goat cheese spreads
Hummus
An assortment of interesting crackers and pretzels
Fruits and Dried Fruits, such as fresh berries, sliced apples and pears, grapes, fresh figs, dried apricots, etc
Nuts, such as smoked almonds, pistachios, glazed pecans
Assorted pickles and olives
Chocolates
2. Appealing Presentation
Choose an assortment of pretty marble or slate slabs, or use wooden cutting boards and arrange your elements to create a pleasing layout. If you can safely create different heights of the boards, this looks really interesting for serving from.
Fresh herbs placed around the charcuterie elements makes great filler.
I like to place my meats and cheese more towards the center of my boards, surrounding them with small bowls of the other chosen ingredients that will make interesting flavor combinations.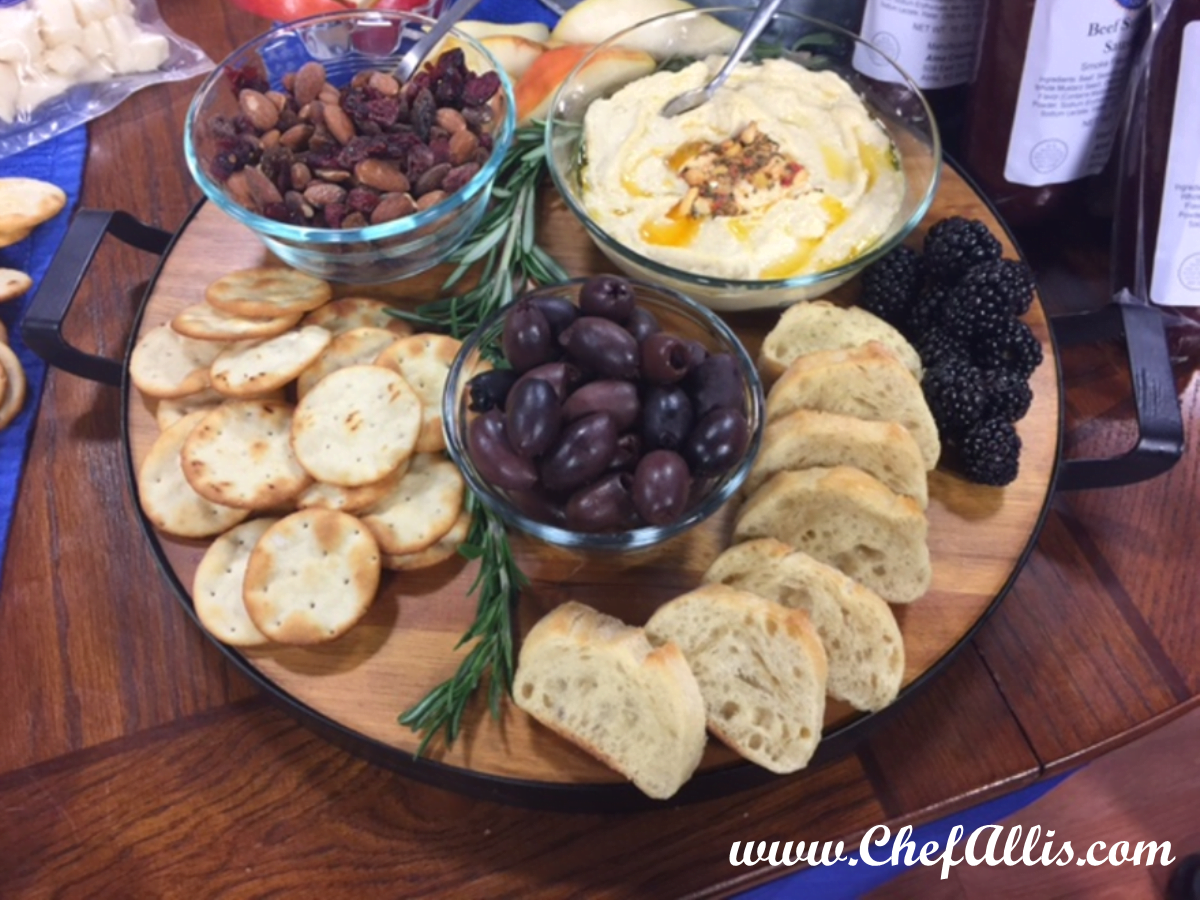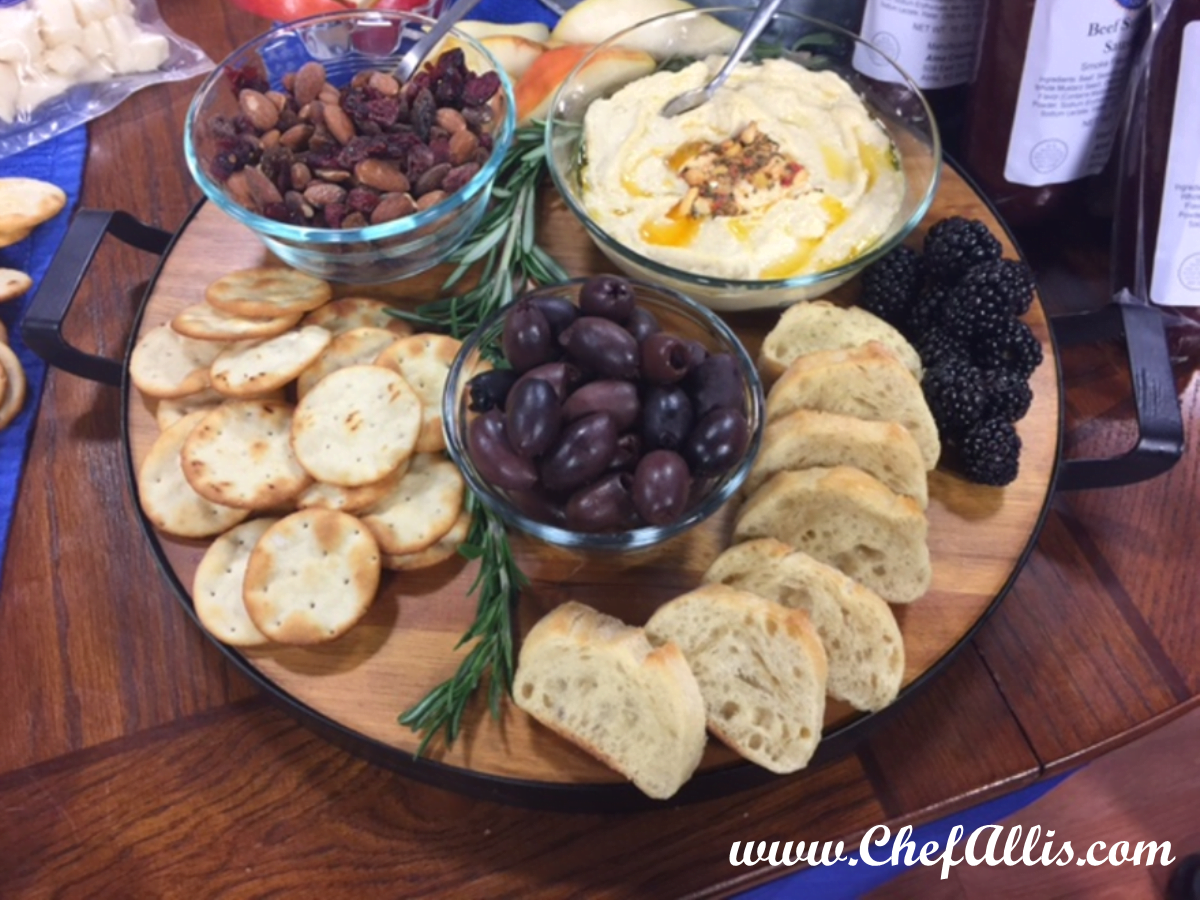 3. Portion Planning
In my experience, guests will eat as much as you place out on your boards – everybody loves noshing, right? As long as you've planned out appropriate portions for your guests, don't worry if the charcuterie elements are foraged and gone….this is just how it works!
As an appetizer, plan on at least 2-3 oz. of total meat per person and about 2 oz. of cheese per person. Planning for these portions will still allow room for later courses at dinner….think of the charcuterie as a snack before dinner.
If your charcuterie and cheese boards are to be the main course, double the amount of the ingredients to 5-6 oz. per person.
Remember that your plate size matters! Smaller plates can slow down the noshing and help make the charcuterie elements last a bit longer.
4. Serving Suggestions
Cheeses and cured meats are at their optimum flavor when served at room temperature so arrange them on your boards about 30 minutes before your guests arrive.
If possible, label the elements included on your boards so guests know what their options are. Some of the charcuterie ingredients will be quite obvious, others not so much. I think the chalk board charcuterie boards are kind of neat, too, since they can easily help identify ingredients.
To avoid mixing the cheeses and spreads, provide knives and serving utensils for each element. A basket of small tongs beside the charcuterie board is nice for picking up the toasted baguette slices, too.
5. Charcuterie Food Safety
It is best not to let your charcuterie ingredients stand at room temperature for more than two hours. Using smaller boards will allow you switch to a fresh one as needed after your event gets under way.
Keeping a back-up charcuterie board in the fridge, already loaded and ready, makes swapping out the boards quick and easy, as needed.
6. Consider Jar-Cuterie!
A fun take on charcuterie, jar-cuterie offers a social-distancing option. Instead of placing the charcuterie elements onto boards for guests to choose from, create individual jar-cuteries.Showy, single-serving jars of goodness, jar-cuteries are also pretty neat because they are portion-controlled – great for the food budget and the waistline.
7. Beverage Options for Charcuterie
Often, people automatically associate red wine with meat and cheese. I usually provide that option since so many seem to seek out red wine for charcuterie.
To mix things up a bit, I've also found that meat and cheese pairs well with a slightly sweet white wine and also with beer that is more on the simple, mild side. These options don't over power the flavors of your meat and cheese, really allowing them to shine through.
A great non-alcoholic sipping option is sparkling apple juice or ginger ale.
What will you include on your Holiday Charcuterie Board?
Let's Get Cookin',
Chef Alli
**The Holiday Charcuterie Board segment was featured on Chef Alli's Farm Fresh Kitchen with
From the Land of Kansas
, as part of WIBW 13 News This Morning, December 2016.
To order your favorite From the Land of Kansas products and ingredients, visit their ecommerce sight.
https://www.youtube.com/watch?v=vMGFdMM06Qk&feature=youtu.be
Disclosure of Material Connection: This is a "sponsored post." The company who sponsored it compensated me via a cash payment, gift, or something else of value to write it. It may also contain "affiliate links". This means if you click on the link and purchase the item, I will receive an affiliate commission. Regardless, I only recommend products or services I use personally and believe will add value to my readers. I am disclosing this in accordance with the Federal Trade Commission's
16 CFR, Part 255
: "Guides Concerning the Use of Endorsements and Testimonials in Advertising."